Transitioning from B2B to B2B2C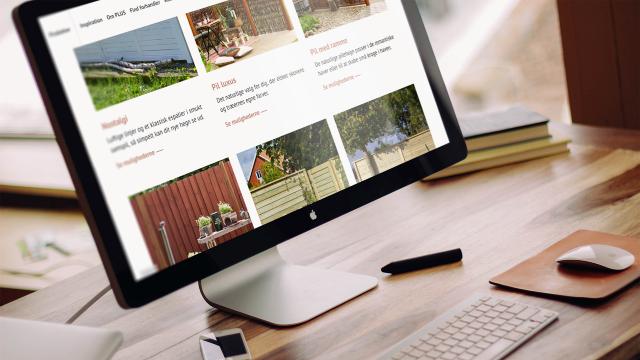 Transitioning from B2B to B2B2C
How do you go from delivering strictly technical info to your distributors (B2B) to increasing overall sales by helping your end customers (2C)?
One of the trends that B2B companies are seeing more frequently is the need to meet their customers directly in their search for products and solutions. It's called B2B2C and its here to stay. We present a case story with our partner Dynamicweb.
The Danish company, PLUS A/S's ecommerce solution is a great example of a manufacturing and distributing company going from only communicating with and providing catalog material to distributors to meeting the customer in their buyer's journey. They do this by presenting their products in a visually appealing way to the customer and making it easy for them to imagine how the products appear in their own garden.
A question of branding
PLUS' challenge was that their products lost brand value when they arrived at the distributor stores. Other off-brand products would be added to complete package solutions by the stores instead of up selling with additional PLUS products.
PLUS saw an opportunity to reach the B2C customers directly despite being a manufacturing B2B company that only trades to retailers and distributors. However, the solution does not cannibalize sales from PLUS distributors - instead it supports PLUS' distributors by offering a punch-out solution to the customer – directing the customer to the distributor of their choice with the wares they have selected in PLUS's Ecommerce solution.
PLUS effectively changed their focus from providing technical details to their distributors to a visual appealing webshop and ecommerce solution that would help the end customer in finding the right outdoor furniture.
The new website solution shows the products in their environments and inspires the customers during their search for outdoor furniture. In addition, the solution, developed by Novicell, also works like any ecommerce solution but has an integrated punch out system that leaves the customer with two choices when checking out on the PLUS website
1: Printing out the cart as a shopping list
or
2: To put the products directly in a local PLUS partner cart and complete the transaction there.
This way PLUS still supports their distributors in the best way possible, by increasing their sales and directing customers to their warehouses - without losing upselling potential to competing off-brands.

The results are proving the case for B2B2C
Conversion rates for the punch out function is 0.68% of all visitors and one distributor reports that more than 70 % of these referrals end with a completed transaction in the partner shop.
This is a great example of how a traditional B2B business that relies on partners and distributors can strengthen their sales by including the end customer's buyer's journey.
The developing partner
Novicell
and
PLUS
won the award of B2C Ecommerce solution of the year 2018 in October for this excellent solution that simplifies the end customer's buying process.

Why should you bother with end customers?
They may seem far away for a B2B company that usually deals in excel sheets full of technical data meant for your distributors. But by reaching out to your end customers and exposing them to your brand, you indirectly increase the demand for your branded products. A demand that you will lose through distributors. You end up being one supplier among many and your product becomes replaceable. By including the end customers in your B2B business process you:

📌 Increase the overall awareness of the brand, especially important for big corporations with businesses spread across many industries

📌 Increases the accuracy of product development based on market needs, building the brand's differentiation and relevance.

📌 Build brand esteem and influence among end-consumers that will prove to be critical in saving grace during public relations crises

📌 Encourage employee activation and pride to encourage more desirable practices from the inside-out